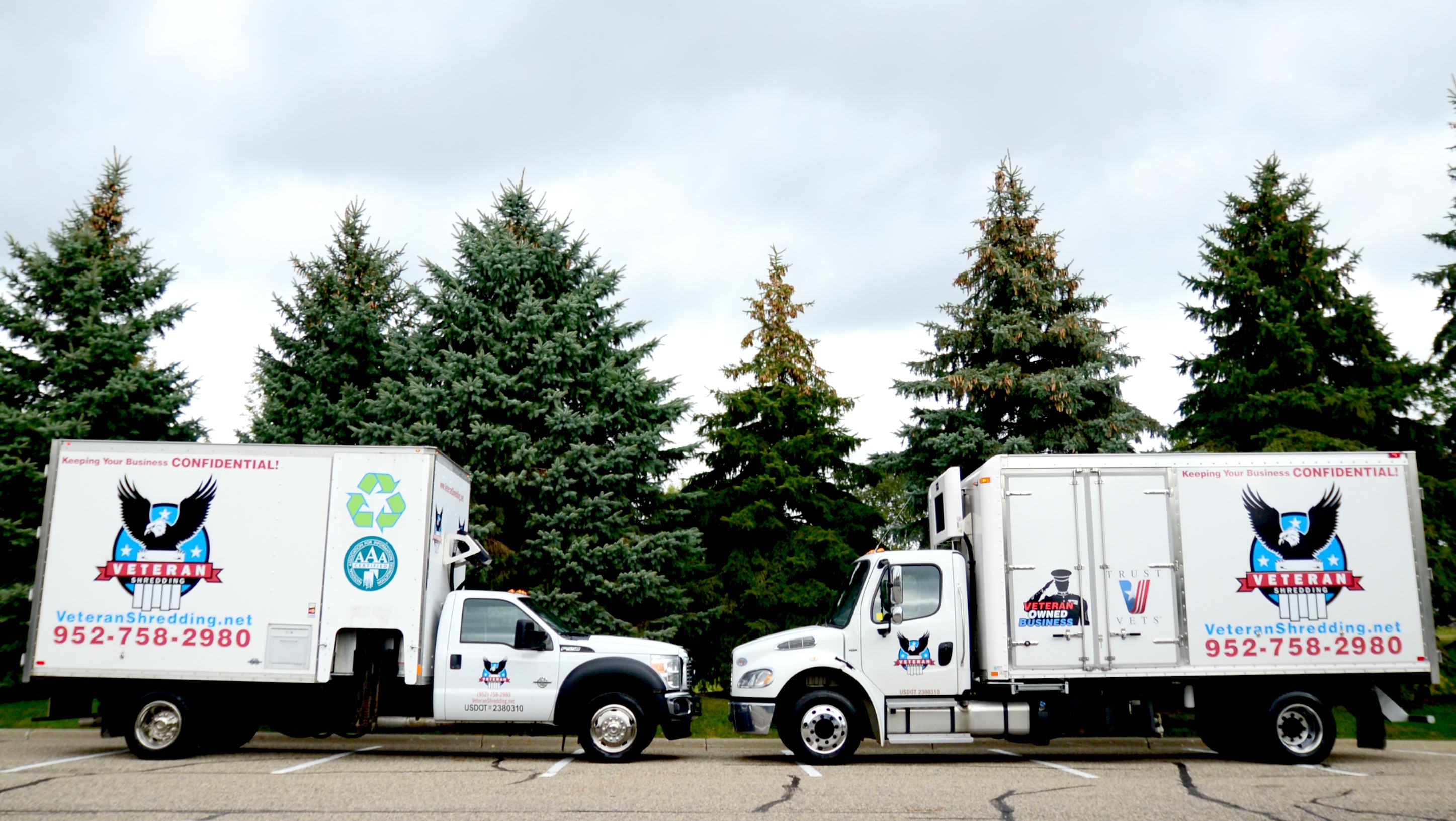 Most people understand that certain types of records must be kept a specific period of time for tax, legal, and other reasons. This is known as "records retention," and it plays a large part in legal compliance.
However, fewer people understand that keeping records beyond their retention period can prove to be a legal and logistical nightmare, not to mention that any documents containing confidential information, even outdated or obsolete documents, can be stolen and the information used by criminals. That's why it's a best practice to shred documents when they reach the end of their retention lifecycle.
A shredding service must follow secure procedures, hire background-checked staff, implement regular training, and carry the proper certifications and insurance so you know your information will remain confidential. Veteran Shredding is NAID AAA Certified, which carries strict requirements about personnel, procedures, and chain of custody. This means that once you hand over your documents to be shredded, you never have to worry about that information falling into the wrong hands.
That's the Veteran Shredding promise.
Outsourcing your shredding needs to Veteran Shredding provides you with a thorough and formal document destruction program that you don't even have to think about. We take into account your specific needs and requirements and get it done right, every time. For every destruction project, we provide you with a Certificate of Destruction that documents the destruction of your records.
By letting us handle the confidential destruction of your documents, you can focus on your life, business, hobbies, or anything besides old paper records you don't need anymore. To find out more about our various document shredding services, please contact us by phone or complete the form on this page.
The Shredding Process:
We leave locked collection containers at your place of business at no charge.
You fill the containers with your confidential paper documents.
A friendly, professional Veteran Shredding technician arrives at your place of business with our mobile shredding truck on the recurring schedule you chose, or at the time you chose for your one-time purge shredding project.
We either dump the contents of your consoles into our bin or roll out your 64-gallon collection bin and load it directly into our shredding truck's lift to be shredded beyond reconstruction. We never directly handle your paperwork.
Upon completion of shredding, we give you a Certificate of Destruction so you can prove your compliance with document destruction laws and have an audit trail.
The shredded paper is baled and taken to a trusted recycling facility to be pulped and made into new paper products.
Veteran Shredding is based in Burnsville and serves the Twin Cities of Minneapolis-St. Paul and the surrounding areas, including Scott and Dakota counties.
If you are interested in a shredding services quote or would like more information, please contact us by phone or complete the form on this page.
What Our Clients Say about Us