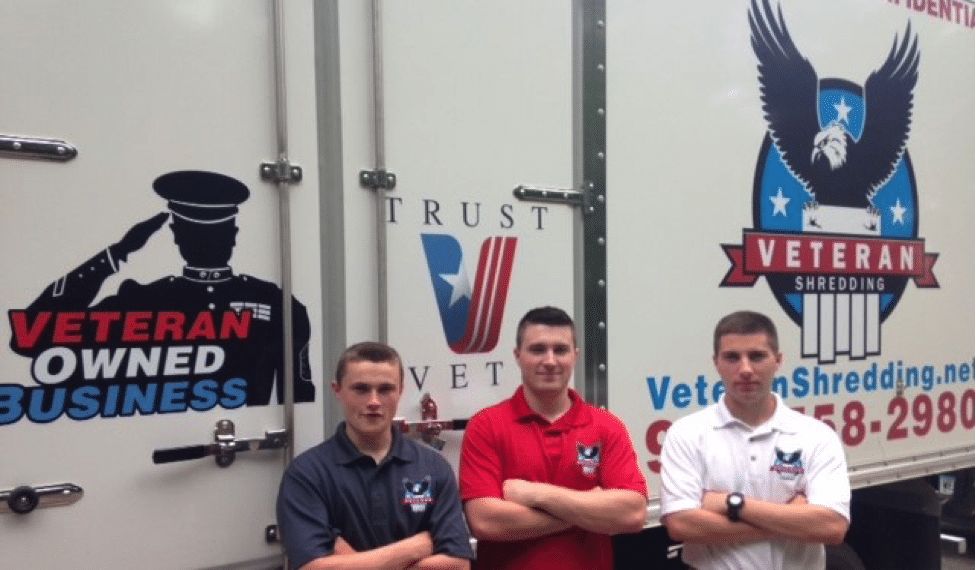 We are your local veteran- and family-owned and operated mobile document shredding company located in Burnsville, MN. Veteran Shredding provides on-site mobile document shredding and document storage to security-conscious businesses and residential consumers in Minnesota. Veteran Shredding is NAID AAA Certified to conduct onsite mobile paper shredding in the state of Minnesota.
Veteran Shredding will work with your company to determine a document destruction service schedule that best fits your company's document retention and destruction needs, whether you choose a daily, weekly, or monthly shredding schedule. Veteran Shredding will provide your company with secure containers based on the amount of documents your company accumulates at no additional charge.
We are a small business that appreciates the opportunity to earn your business!
Our mobile trucks come to you, to shred at your location for one reason:
Keeping your business confidential!
The Veteran Shredding of Minneapolis Story
Our company story is one of exceptional service to country, community, customer and family.
In 2010, towards the conclusion of a 30-year career in the United States Air Force & Air National guard that included multiple tours in the Middle East maintaining USAF aircraft, Dave Bixler started to think about what would come next for him and his family.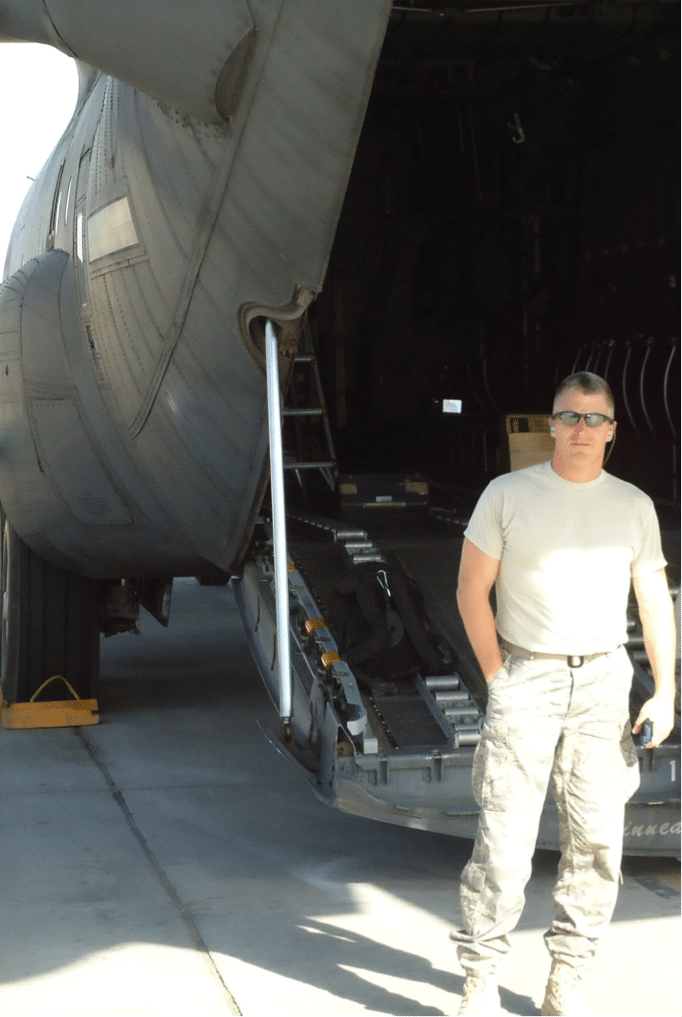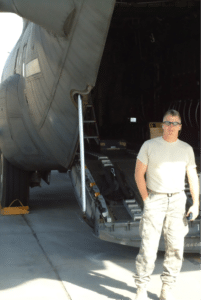 Having held a Department of Defense Secret Security Clearance Level for over 26 years, Dave was well aware of the ever-present need for confidentiality, and the shredding industry seemed like a natural transition for him, as well as a good investment.
Before jumping in, he commissioned independent research in his adopted hometown—the Twin Cities—to see if it made sense to enter the shredding industry there. He surveyed office managers, homeowners and business owners about their experience with Minneapolis' existing shredding service providers. To his pleasant surprise, the study exposed an outstanding opportunity for success. Across all of the groups, the data showed disappointment in two areas where Dave knew his new company would excel: responsiveness and customer service. Clients of other shredding companies complained about office personnel drivers "not wearing proper uniforms," "smelling like smoke," and that they regularly had to show the constant stream of new drivers where all the shred bins were. Knowing all this, Dave knew what to do next.
While still serving in the United States Air Force, Dave bought his first shred truck and along with his brother-in-law, David Dion, they started Veteran Shredding, serving mostly residential customers.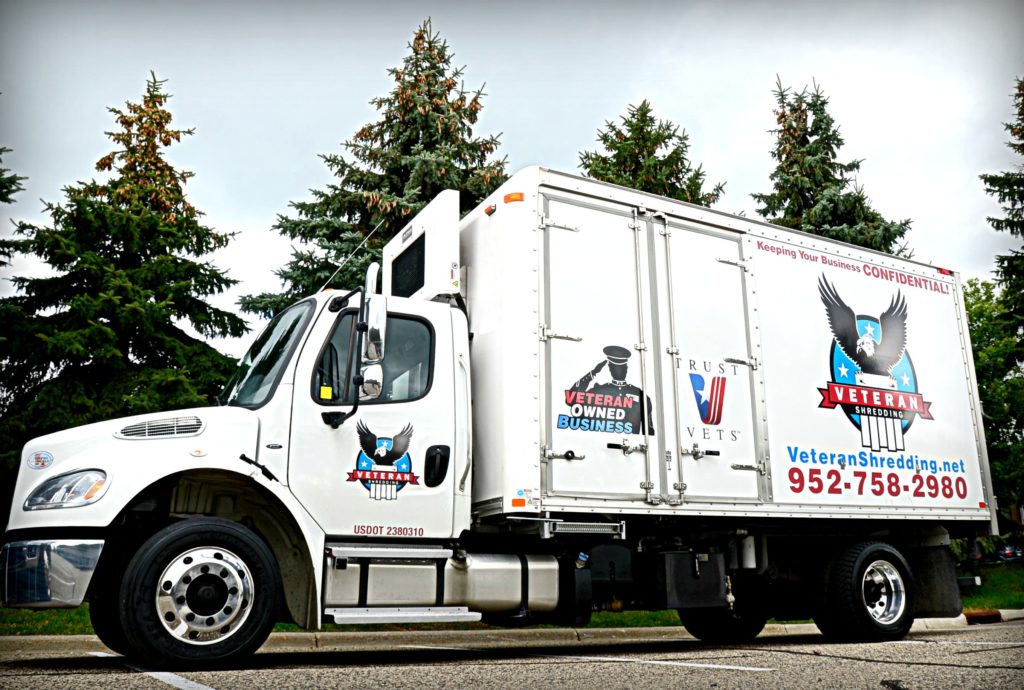 By delivering the amazing service that Minneapolis & St. Paul was indeed craving, glowing reviews and references helped Veteran Shredding quickly grow into a full shredding operation. Dave started placing consoles and bins in offices, clinics, banks, and various businesses all over the metro area.
Today, the team includes three trucks and even more Bixlers: Dave's three sons; Adam, Mitch, and Jack, two of which are currently serving in the Minnesota Air National Guard. They serve residential customers, very large to very small companies, medical facilities, law firms, financial institutions, and insurance companies.
Every day, Veteran Shredding trucks are shredding paper and securely destroying hard drives on a one-time or recurring schedule throughout the Minneapolis-St. Paul Twin Cities market, specifically covering Scott and Dakota counties. For customers that prefer to drop off their confidential documents for shredding, Veteran offers that option as well.
If you are ready to find out for yourself what first-class customer service and responsiveness really feel like, please give Dave and David a call at 952-758-2980 or complete the form on this page.
Veteran Shredding is a Proud Member of Trust Vets