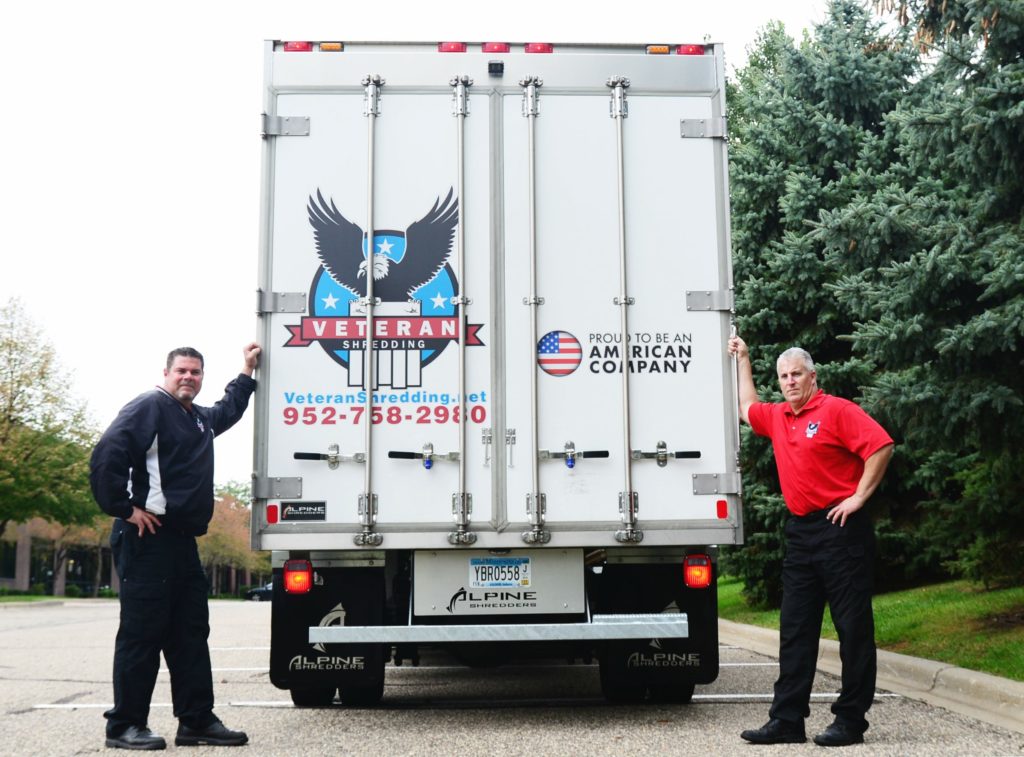 You have a pile of files begging to be shredded.
We'll shred them today or tomorrow or it's free!*
If you need your confidential, important documents or hard drives shredded today, tomorrow or in the near future, then Veteran has the perfect affordable, reliable and trustworthy solution for you.
We know it's hard to tell if you're disposing of your personal or professional information securely, so we go out of our way to put your mind at ease. Please read some of our reviews to see how our customers feel about the service we provide.
We can even safely shred, recycle, and remove trash from your storage unit with our
Self-Storage Clean Out service!
Have questions? Here are some of the questions we hear most, along with our answers:
Veteran Shredding is based in Burnsville and serves the Twin Cities of Minneapolis-St. Paul and the surrounding areas, including Scott and Dakota counties.
If you are interested in a one-time purge shredding services quote or would like more information, please contact us by phone or complete the form on this page.
What Our Clients Say about Us
Last year, Veteran Shredding saved...
Click to learn more about how we help the environment: