Recurring & Ongoing Shredding Services
If you need protection and compliance on a regular schedule, Veteran Shredding is here for you.
Are you are in charge of an office that uses copy paper like it's going out of style? Is there confidential data scattered throughout the building while you're struggling to comply with state, federal and industry regulations? If it's your responsibility to protect your clients', customers', or patients' best interests, we can help.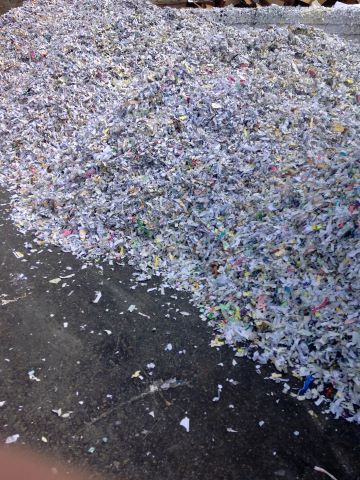 Whatever your needs, Veteran Shredding offers these shredding schedule options:
Weekly: 52 shredding appointments per year
Bi-Weekly: 24 shredding appointments per year
True Monthly*: 12 shredding appointments per year
Bi-Monthly: 6 shredding appointments per year
Quarterly: 4 shredding appointments per year
Custom: As requested by the customer    
Any shredding company can claim to show up when agreed, with trained drivers who know your office and promise to work quietly so they don't disturb your staff—but too many fail to perform as promised. You don't have time for that.
To find out what it's really like to be a Veteran Shredding customer, read our Reviews. We live up to our promises, period. We are proud to be an Angie's List Super Service Award Winner since 2011.
*Other shredding companies will bill you on a four-week basis, rather than the monthly billing you expected, so you end up being charged for 13 services a year instead of 12. At Veteran, there are no hidden charges, and we're up front and true to the prices we quote.
30-Day Guarantee
Veteran Shredding offers a 30-day, 100% customer satisfaction guarantee. Try Veteran Shredding recurring scheduled shredding service for 30 days, and if you're not 100% satisfied with our service, let us know and we will give you a full refund. We are a local, veteran-owned shredding services provider committed to providing the best customer service available.
More about Scheduled, Recurring Shredding Service
Because feeding sensitive documents through office shredders takes so long and causes a mess, some employees may be tempted to simply toss documents in a wastebasket or recycling bin. Don't take that chance! Our scheduled shredding service makes it easy for everyone to dispose of office documents in a secure manner. Just drop them in the locked collection container and be on your way!
With scheduled shredding, you can institute a "Shred Everything" policy that takes the decision process out of shredding. If it's paper, shred it!
We provide shredding collection consoles and bins that come in two styles to fit your specific needs. We place these locked containers strategically throughout your building or office space to encourage shredding. Once documents are dropped inside, they cannot be retrieved.
You choose a pickup schedule that works best for your organization, and we provide you with a Certificate of Destruction upon completion of the shredding process.
Scheduled shredding services ensure that your confidential documents are destroyed in a timely and secure manner.
Veteran Shredding is based in Burnsville and serves the Twin Cities of Minneapolis-St. Paul and the surrounding areas, including Scott and Dakota counties.
If you are interested in a scheduled shredding services quote or would like more information, please contact us by phone or complete the form on this page.
What Our Clients Say about Us
Last year, Veteran Shredding saved...
Click to learn more about how we help the environment: